The 10 most beautiful bamboo stays in Bali
Bali is a destination known for its breathtaking nature and the various bamboo accommodations located in it. What could be better than sleeping in such an amazing accommodation with relaxing spots, total silence and viewpoints over the beautiful rice terraces? We have listed the 10 most beautiful bamboo accommodations in Bali for you.
This magical treehouse in Ubud is surrounded by tropical jungles, beautiful rice fields, an organic vegetable farm and a jungle chic pool. The treehouse is designed for total relaxation and connection with nature. You will experience complete private luxury while retaining authentic Balinese culture. From the Stone House, you can easily visit restaurants, shops and other attractions in Ubud.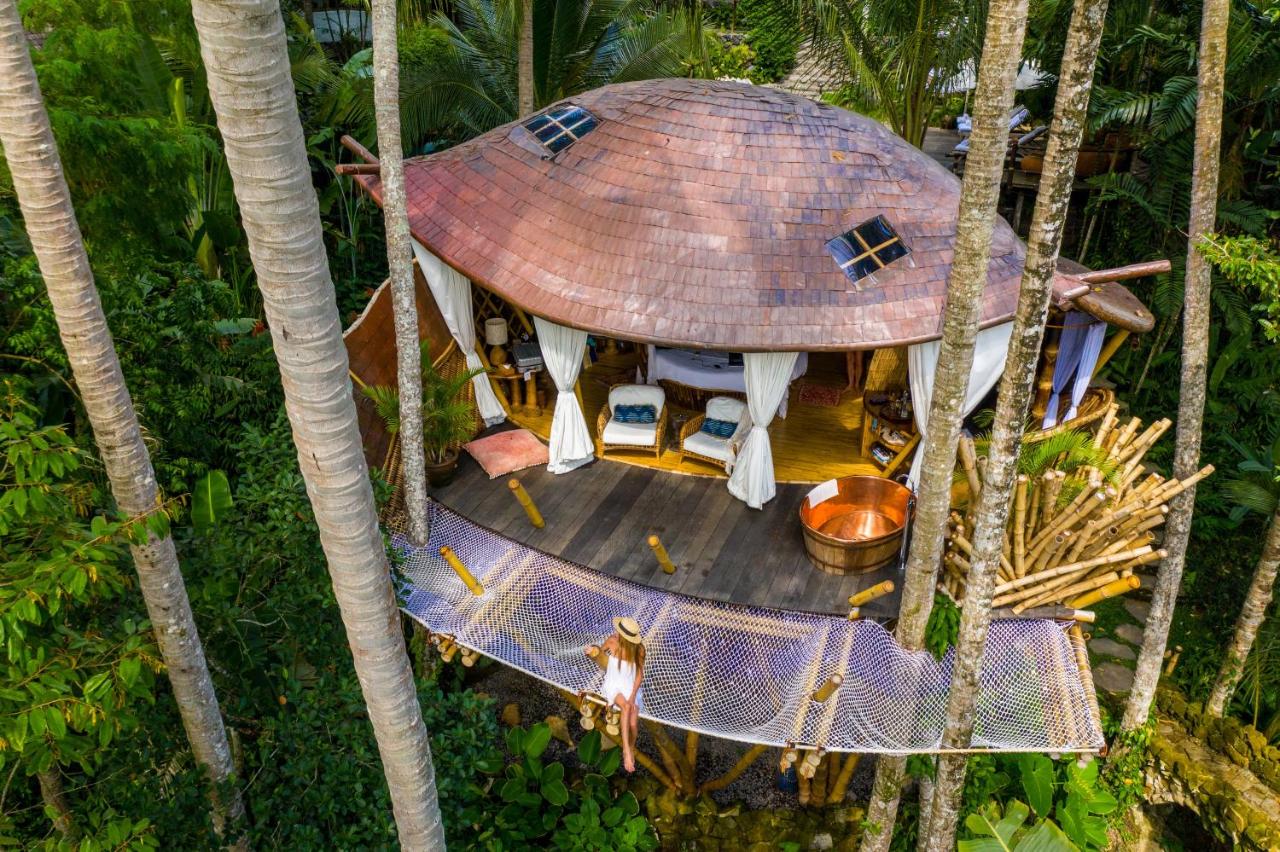 Magic Hills Bali is a unique lodge with stunning 360-degree views and has an architectural design consisting of bamboo and artistic elements. It is located in the middle of Bali surrounded by several rice terraces, so a perfect destination for travellers. Guests wake up with the sound of chirping birds and can enjoy the breathtaking views from their bedroom. This accommodation is perfect for travellers looking for tranquillity.
Veluvana is a unique bamboo house located in Sidemen, which is known for its beautiful scenery and indigenous culture. The bamboo house has beautiful views of green rice terraces and soaring volcanoes, making this a perfect place for a paradise adventure in Bali. Veluvana has been designed with global climate change in mind. By using locally sourced materials, they are helping to minimise their carbon footprint.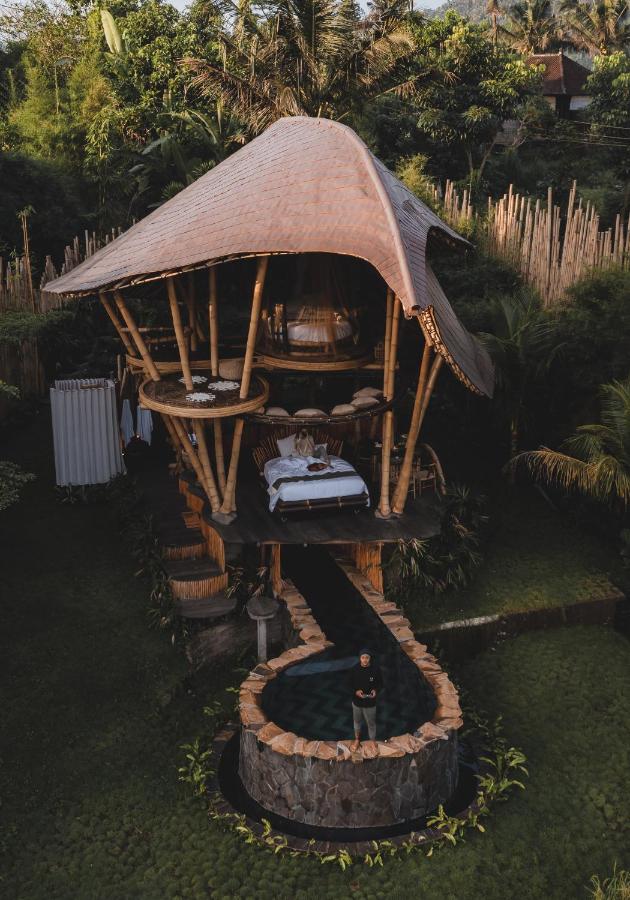 Camaya Bali is the well-known instagrammable bamboo house in Bali. The design is a combination of an open design house with picturesque views and endless places to relax. Located in the town of Selat, this abode is a paradise where you won't be bothered by other tourists and can enjoy the beautiful nature. On clear days, you can even see Mount Agung in the distance!
Bird Hills Bamboo House is located in eastern Bali at the top of the Sidemen Hills. The beautiful bamboo house is made with 95% natural materials from surrounding villages and locals as staff. From the room, you have incredible views of Mount Agung and can enjoy a beautiful sunrise. This stay offers complete privacy so it is a definitely a must for couples looking for a romantic getaway.
Le Bamboo Bali is located in Uluwatu. The bungalows are surrounded with lots of plants and ponds, infinity pools and stunning views over the ocean. Everything in this accommodation is carefully built with natural materials and they are very concerned with the environment. No plastic bottles or plastic straws are served, drinking water is filtered through Navazza filters and highly sugary drinks are not available. Le Bamboo Bali also has a fully equipped yoga shala, so it is a perfect location for yoga retreats.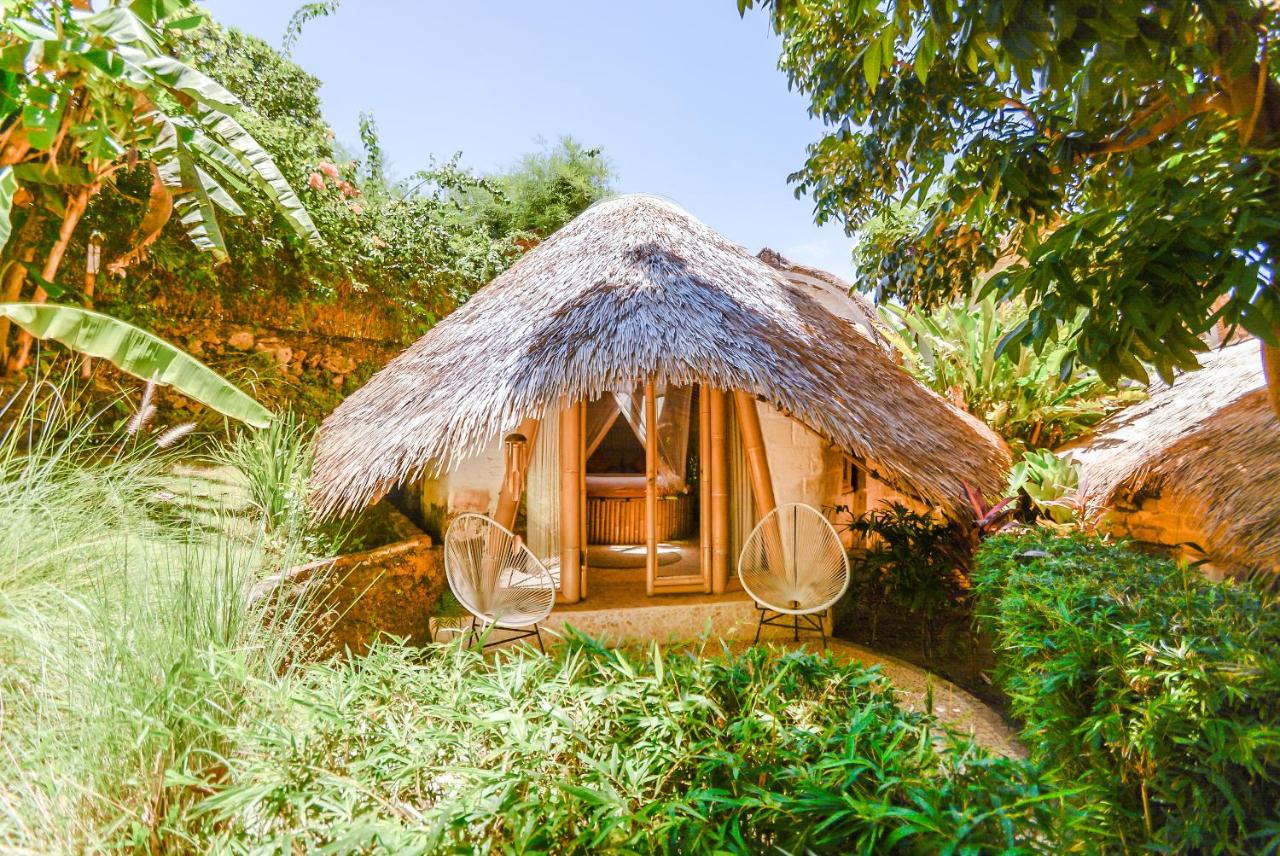 7. Sharma Springs House Green Village
Sharma Springs is a unique and artistic bamboo house located in the Green village area. Its interior and river valley views are both very unique, making for an extraordinary experience in the middle of nature. This beautiful bamboo house is located along Bali's sacred Ayung River. It is the most recent addition to a master-planned community of luxury bamboo villas, distinguished by their blond roofs. This bamboo villa is the perfect place to forget about the world around you for a while.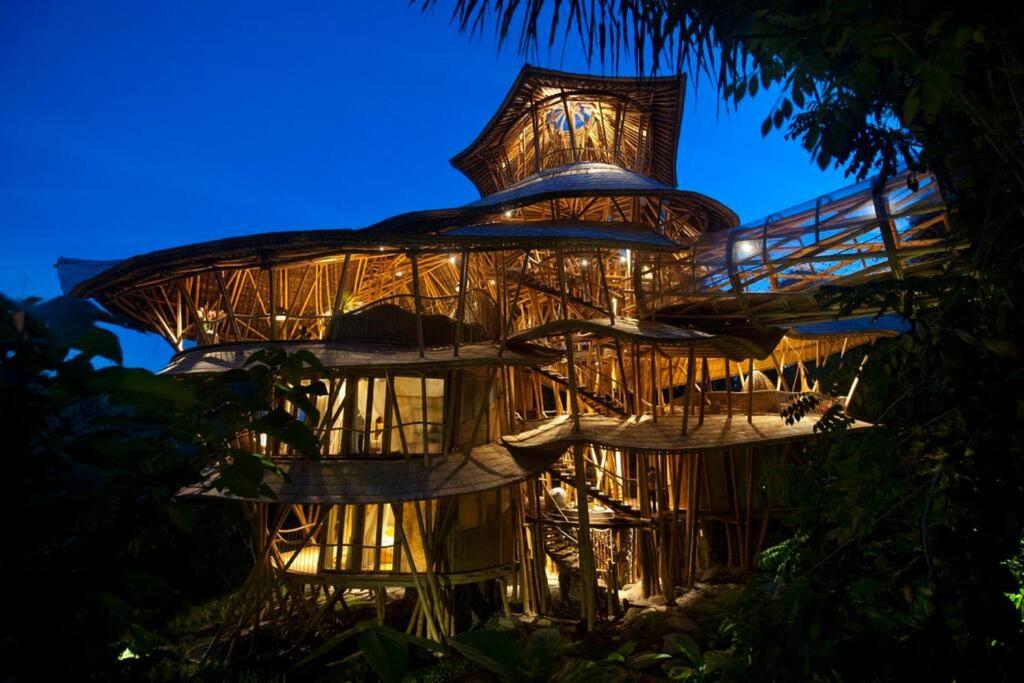 The name says it all, this gorgeous stay is located in beautiful Ubud. This town is surrounded by beautiful rice paddies, lush jungles and many waterfalls. Le Sabot is located in the heart of Ubud so you don't have to venture deep into the jungle to stay here. The accommodation has incredible panoramic views over the well-maintained rice paddies and therefore you get a good idea of real rural life in Bali here.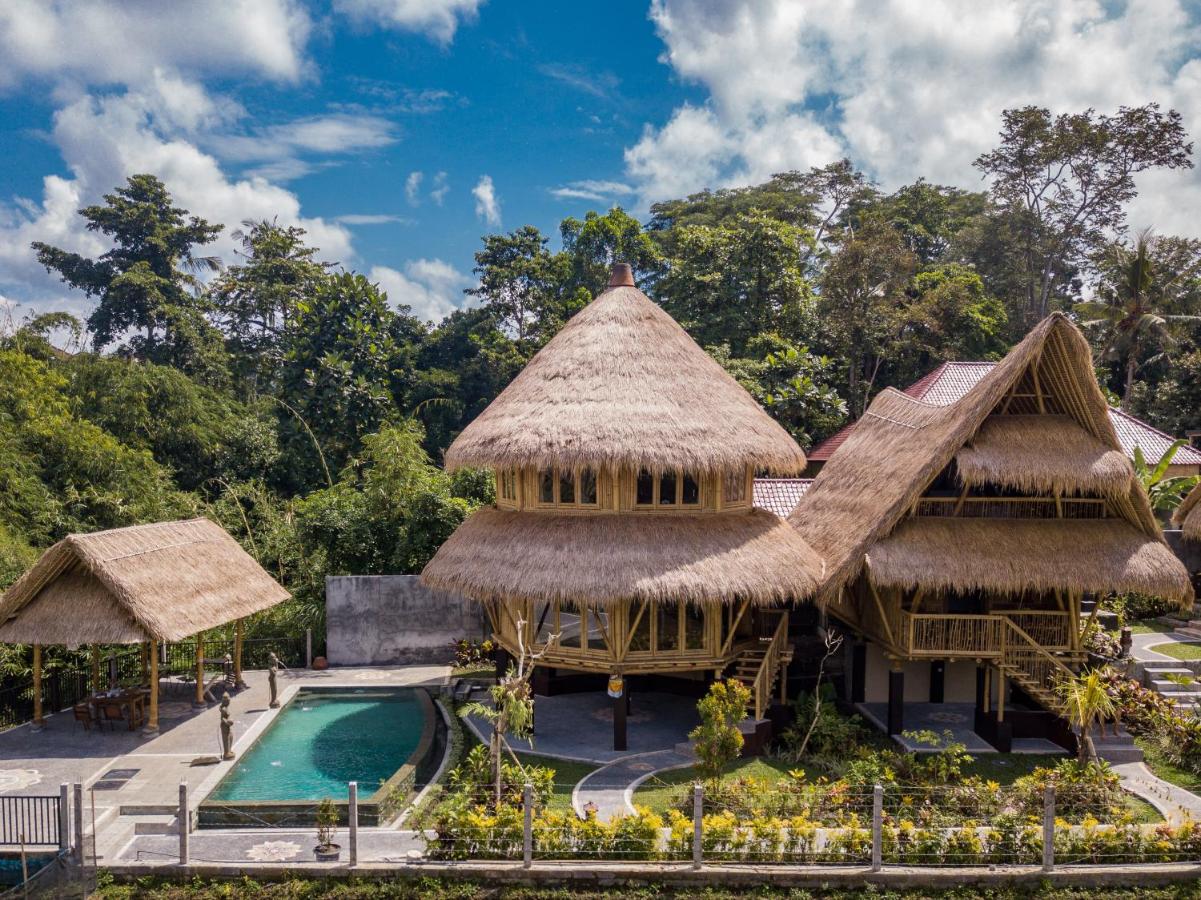 The Ulaman Eco Luxury Resort is located in the area of Kaba Kaba, a true paradise surrounded by rice fields, spectacular river landscapes and pristine jungle. This is a perfect place to unwind because of the silence and tranquillity that hangs there. Located in the middle of the jungle, the property is made of sustainable materials that ensure a smaller carbon footprint. It is definitely recommended for conscious travellers and nature lovers!
The Balikayanas Bamboo House is an eco-friendly stay, located in eastern Bali among nature. It is a perfect getaway for travellers looking for a place to separate themselves from the world around them in the Karangasem area. The accommodation is stylishly designed and has all the facilities you could wish for. You can also unwind here in the residence's outdoor pool and garden.